Chiropractic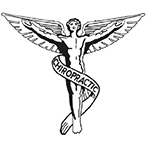 Dr Lindsay is a registered Doctor of Chiropractic with the Ontario Chiropractic Association the Canadian Chiropractic Association and the College of Chiropractors of Ontario.
Registered Massage Therapy
At Burlington Aligned Chiropractic we are lucky to have excellent Registered Massage Therapists to work with. Our Massage Therapists work on a wide variety of conditions and take a special interest in pregnancy massage.
If you are looking for a great Massage Therapist in Burlington; call and book today with Lauren and Ashlee!
Call today to book your first visit (905) 319-2444